We Love Where We Work
Welcome to Coastal Massage & Spa.
We're an award-winning day spa in Wilmington, NC located just before the drawbridge to Wrightsville Beach at Grand View Apartments. Our convenient location is ideal for residents living in, and visitors to the Wrightsville Beach and the Greater Wilmington area.
A Luxurious Wellness Experience
At Coastal Massage, we see a variety of clientele, each with their own goals, needs and comfort levels. Our expert massage therapists will listen to your needs for the day and create the perfect session each time.
Pain management, stress reduction or pure relaxation, you will not find the one size fits all approach here. Our on-site skincare specialist will consult with you on your skincare needs and conduct a customized facial that will leave you refreshed and glowing.
At Coastal Massage & Spa we truly believe in the well-being of our clients. Come enjoy a relaxing massage, rejuvenating facial, or combine therapies for a luxurious spa day and find out why we are Wilmington's favorite day spa.
A Space for Relaxation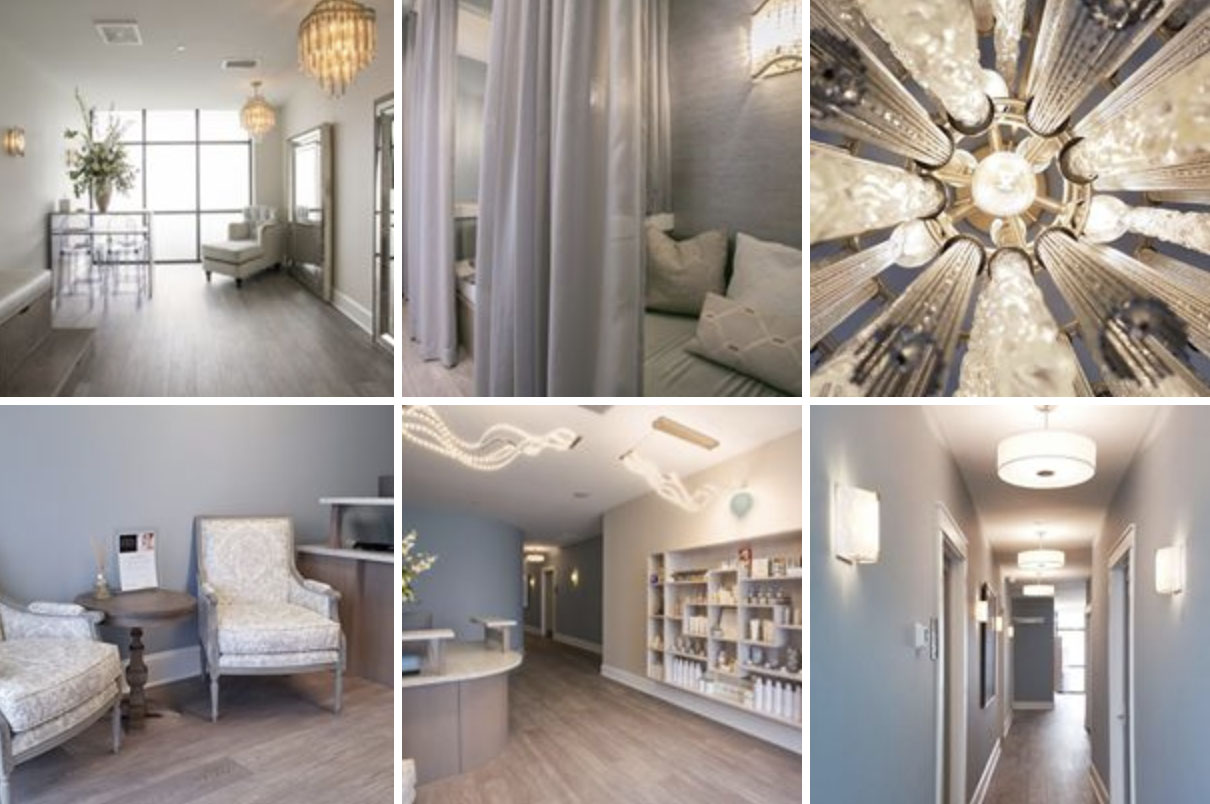 Our 3,000 square foot day spa opened in May 2018 and features eight Our new 3,000 square foot day spa opened in May 2018 and features eight treatment rooms, locker rooms with showers, a steam room, sauna, relaxation space and a bridal suite for private events and bridal parties.
Our seaside spa was designed to provide a professional, friendly, and personalized service in a warm, private, and peaceful setting. Treatment rooms are beautifully appointed and our focus on client comfort is evident in every detail: heated tables with fresh, soft linens, natural botanical scents, gentle music playing throughout the spa and signature treatments add up to an incredible spa day experience.
Keeping Our Business Serene & Green
Our efforts to protect the beautiful Wilmington area and surrounding environment include:
Separating recyclables for recycling
Eliminating paper hand towels
Using biodegradable cleaning products and laundry detergents
Buying locally-made products to support local businesses and reduce shipping waste
Elimination of styrofoam cups and plastic water bottle
Using relaxing books in retreat areas instead of magazines
Washer and dryers – high efficiency which uses significantly less electricity and water
Only natural ingredients in our skin and body care products