Spa Gift Certificates
There are several options for purchasing a gift certificate for birthday presents, holiday gifts, teachers, family members, thank you gifts, or for any other occasion where relaxation and pampering make the perfect gift.
Order Spa Gift Certificates Online, By Phone or In Person
Order online, choose a theme and design, print it out and deliver to your loved one.
Order online or by phone have one mailed to you or directly to your loved one.
Order online, over the phone, or in person at the Spa near Wrightsville Beach and pick up one of our signature "Message in a Bottle" Gift Certificates for $10 each.
Each Signature "Message in a Bottle" Gift Certificate is handmade and can be customized for any occasions. These custom bottles are sure to make any occasion extra special.
Call (910) 208-4161 to order your unique gift certificate today!
Create a log-in for easy sign up and to receive "Spa points" to redeem for products and services.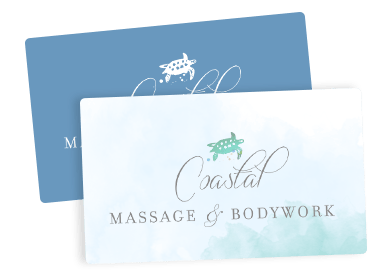 Purchase Gift Card